ZETASASSI® POWER TRANSMISSION PARTS SINCE 1979 Made in Italy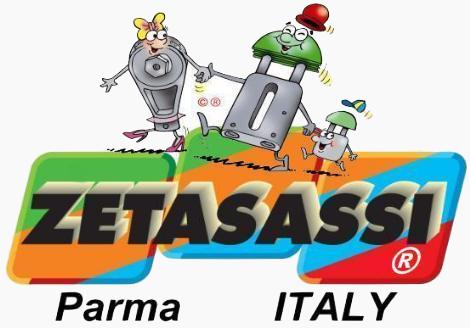 CHAIN AND BELT TENSIONERS. YOU CAN TRUST US IN TIME...
Specialists in tensioning and protecting your transmissions.
Fine artisanal quality Made in Italy.
Leaders in the sector since 1979…
Since 1979 the name Sassi has symbolized design and manufacture of products devoted to tensioning and protecting transmissions in Italy and throughout the world.
Since then, it has continued to grow and innovate, maintaining its classical line of the highest quality and offering a complete range of services from design and production through technical assistance all the way to prompt delivery at all times.
Early in the 90s the company name became PMZ-SASSI, and it held many patents in the mechanical field. We are the first in Italy and third worldwide in the construction and design of tensioning systems for the transmissions of industrial machines in general. In this catalogue we present the various lines of tensioners, chain tensioners, belt tensioners, torque limiters, axial limiters, automatic lubricators and adjustable cams.
All these products are manufactured directly in Italy in the original lathe shop owned by the Sassi family, where industrial machinery and equipment are designed and produced.We are proud to claim over 40 years' experience in mechanical constructions in general.
The versatility and high quality of our products has always distinguished us on the market and it is thanks to our vast warehouses that we are able to fill orders for any quantity in less than 12 hours from receipt of the order.
As direct manufacturers, and having our raw material suppliers in Italy, we can alter products in the catalogue to meet special requests or create new ones to measure for every need, with very high quality control.
We feel it is important to stress that you will find here only ORIGINAL ZETASASSI® material Made in Italy created from our ideas and developed together with you. Indeed, all our products are branded ZETASASSI®, and that is synonymous with quality, long life and service.
An imitation is never anything but an imitation,
the original contains the past, the present and the future.
We create reliability that lasts and that means savings …
.... often imitated but never equaled!
Italian excellence always at your side and at your service...